Mining farm software optimization
We increase the income from investments in mining up to 40%
Profit Calculator for Optimized Cards
How it works
Testing
You provide access to the test rig
We are creating an improvement configuration
We optimize
Overclocking to maximum factory power
You watch through HiveOS in real time
We support
We check the operation of hardware and software daily
You receive additional income daily and free time
The cost of the daily complex of our services: 1% of the income of farms. Free for Minerall.io pool clients
Free with
Minerall Pool
We earn by improving the efficiency of your equipment. Therefore, the choice of a partner is important to us.
Network Stability

Clean and optimized code

Unique technical support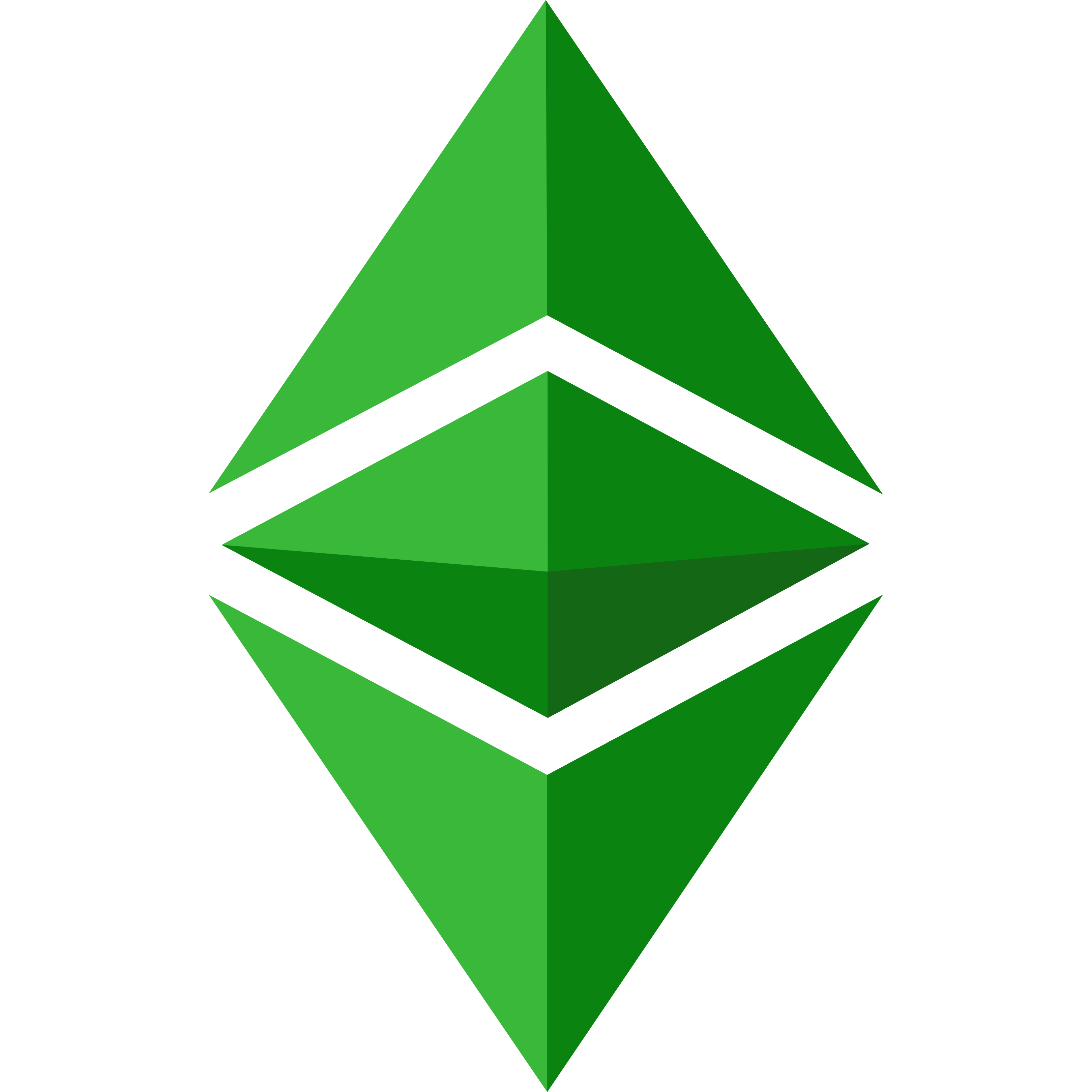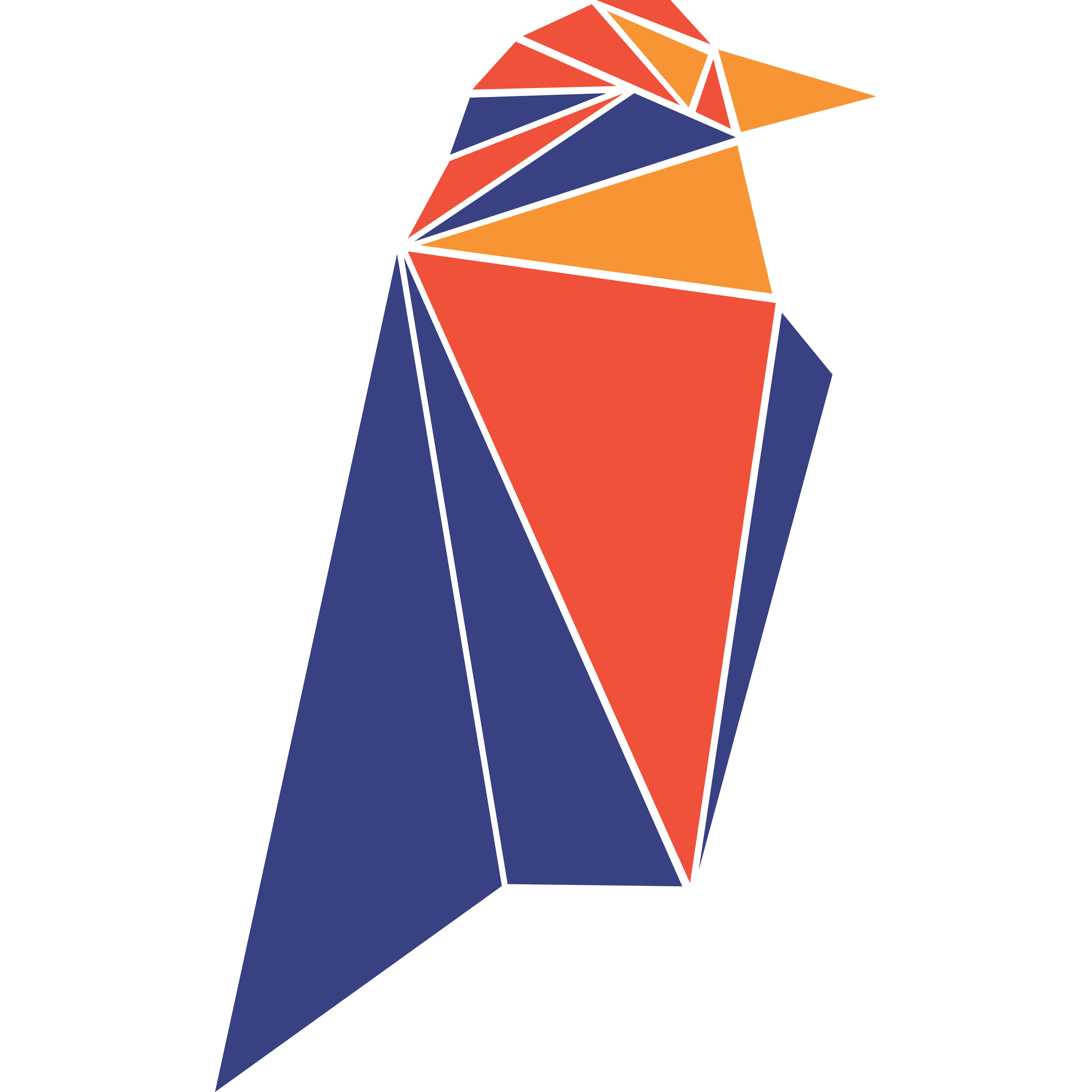 Reward systemPPLNS
Pool hashrate0Th/s
Min. payout0.1ETC
Luck, 30 days64 %
Portfolio
Find out your result after software optimization by Jethash team (Uptime 99.99%)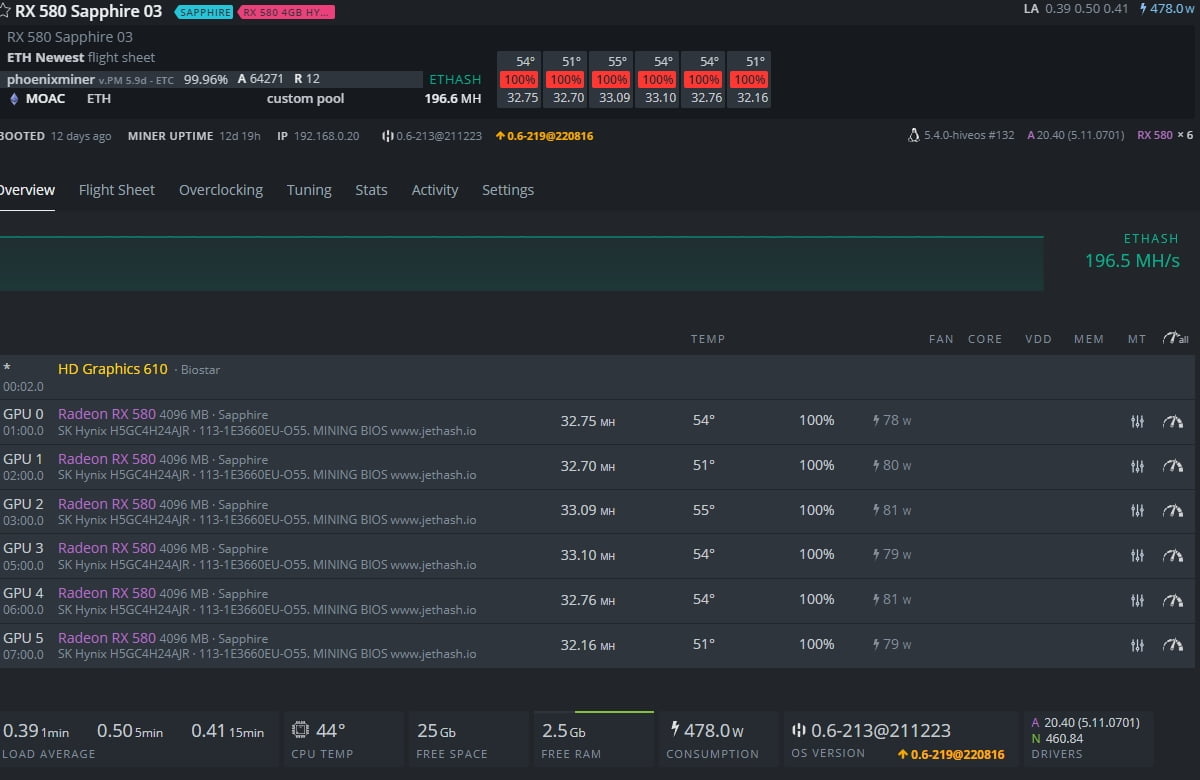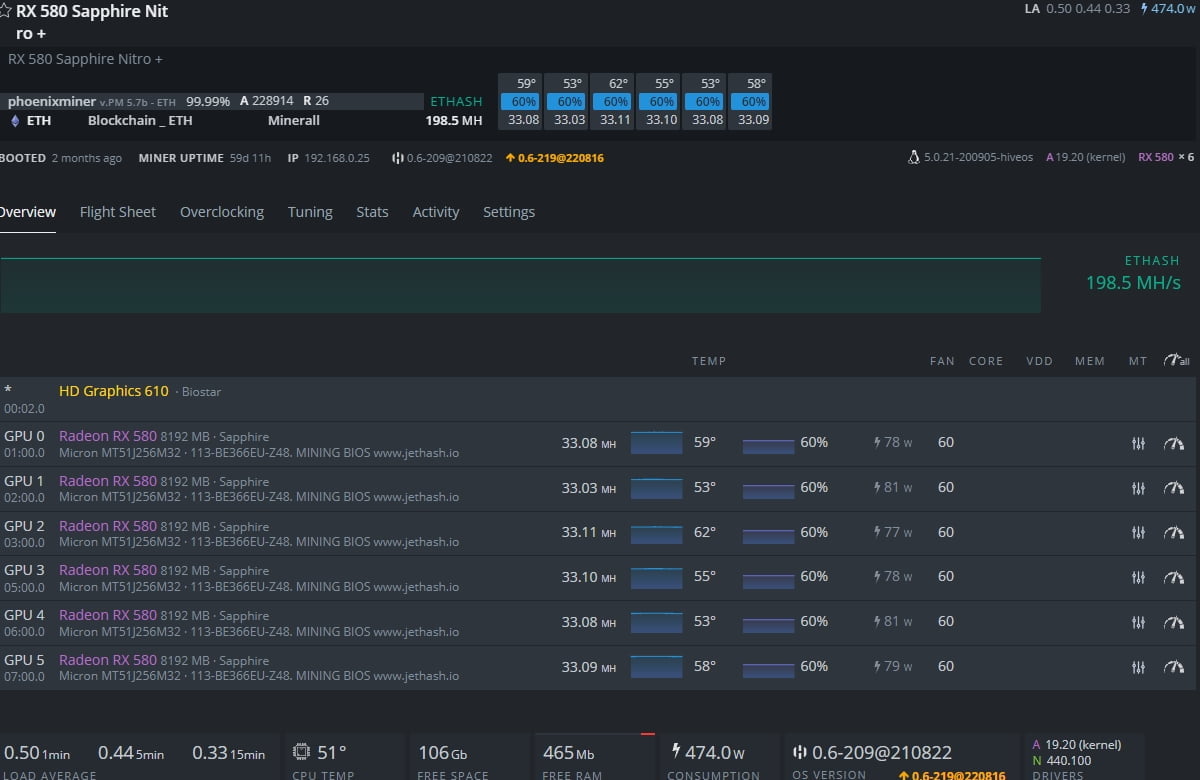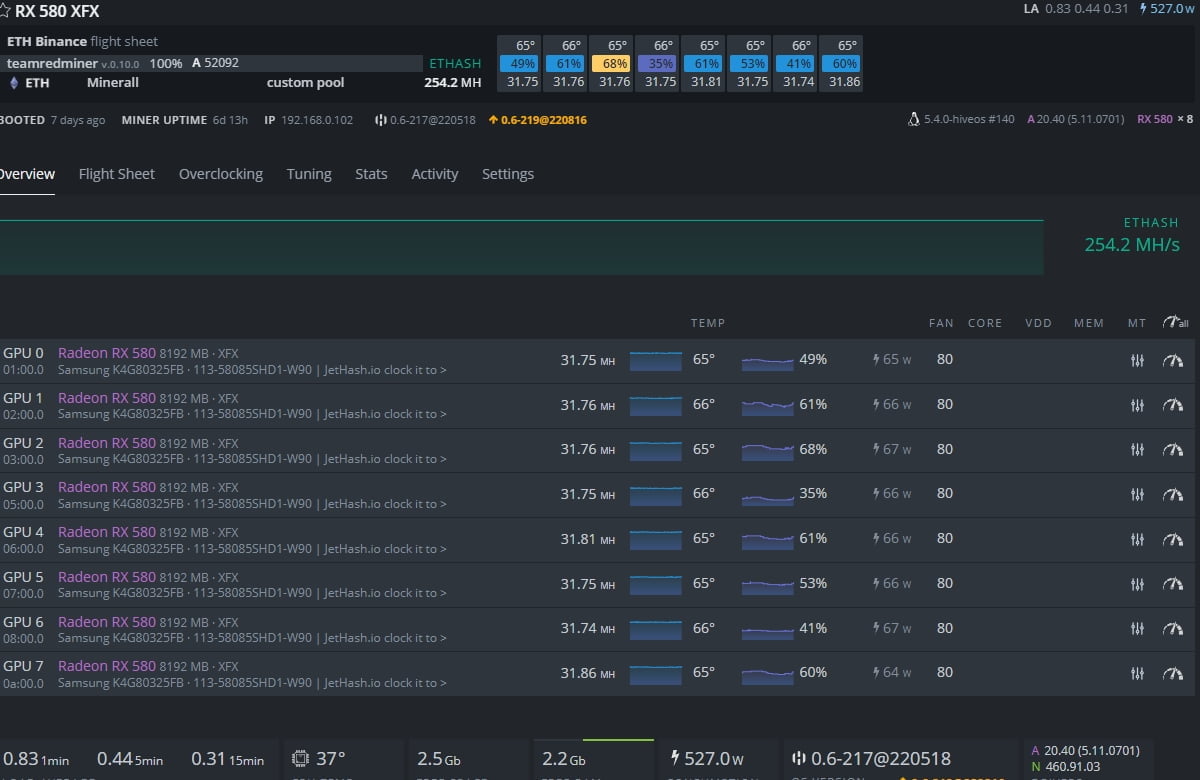 Get started with the support of a consultant in Telegram Bot
There are 580 microns 8GB! I want the most!
32-33, maybe 34. Let's go?
FAQ
JetHash - who are we?
Hello We are a community of professional overclockers, testers, engineers who have been united by the topic of mining for 6 years. We overclocked the CPU and soldered the PSU long before the ether appeared. We know everything about your equipment, and most importantly, we know how to optimize it to the best possible values..
How can we be of service to you?
More precisely, your mining equipment. We will set it up so that you will see completely different indicators and income. More specifically, we will increase the hash rate of video cards to 30%, reduce their consumption to 30% and definitely reduce their heating, set up the OS, and also, at your request, we will check the operation of the equipment daily, update software, drivers and control cryptocurrency mining in general.
Why optimize at all, it still works fine?
Yes, it works, but it's not efficient. Optimization increases the number of mined coins, reduces electricity consumption and equipment heating, as a result, income grows, expenses decrease and the life of your video cards is seriously extended.
Overclocking equipment reduces the lifespan?
In short, it's a myth. The secret to "overclocking" a CPU or GPU lies in the heterogeneity of the silicon and AMD/Nvidia's commitment to standards. For example, 1000 video cards come out from under the conveyor, 40% of them keep the frequency of 2300Mhz, 30% - 2200Mhz and another 30% - 2150Mhz, as a result, the factory programmatically limits them to 2100Mhz so that the whole batch produces predictably the same result. Here we remove these software blocks. It is absolutely safe and within the limits of the card.